How to Clean Car Glass Without Streaks | Effective Guides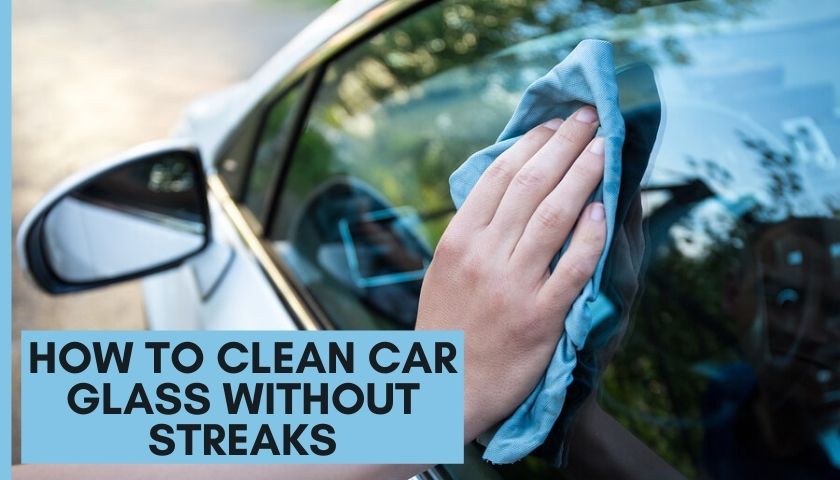 We frequently love to use the car almost every day and it is becoming our part and parcel for daily life. Now often we have noticed that the front or back glass is becoming foggy and it looks awkward.
While driving the car it might create some severe problems. You will not be able to watch the front glass. Though by using streaks you can remove them. Today I will talk about a different approach that will help you defog or clean up the car glass shortly. Let's discuss "How to clean Car glass without streaks?"
Quick Methods for Cleaning Car Glass Without Streaks
Some people are worried about their car glass as it becoming foggy and they do not have an ideal solution back in their mind. Let me give you some necessary tips that will help you to do that.
White Vinegar
Have you ever used white vinegar at your home? We have used it for various purposes and becoming an essential part of our daily life. You need to use white vinegar for removing fog from the car glass. It can be used for front glass and back glass as well.
Firstly, we are suggesting you use a bottle and there put white vinegar and a spray machine over the bottle is needed. Put the vinegar in the bottle and mix some water in it. Now spray the whole glass. After that, you might need a soft towel to clean it up. I believe this is a simple strategy that you might follow here.
Rubbing Alcohol
You might be wondering after watching this headline that how did the alcohol will help us to defog the car glass? Yes, it is possible. In fact, in many cases, alcohol works better than other traditional strategies. You can apply the same procedure here. Just use this alcohol in a bottle and use it in the glass and spray on the glass like the traditional method.
You can use some tissue paper or any kind of soft towel to clean up the glass of your car. Smoothly rub them over the glass and I hope you will get the result within a few minutes.
In different western countries rubbing alcohol is pretty much reasonable and you will have them close to your hand. They are not pretty much hard to get.
Microfiber cloth
Experts say that microfiber cloth or towel is the best one for removing dirt from the car glass. Let me tell you some of their interesting characteristics that will help you to understand why it is so much effective for cleaning any type of glasses. They are super absorbent and most importantly washable.
I believe these types of microfiber is pretty much helpful to remove dirt from the car glass. You can also mix some white vinegar with this microfiber cloth and that will be also helpful to do it quickly.
Traditional Glass Cleaner and a washer
There are several types of glass clear are available in the recent market and you might use your favorite one. Car front glass is becoming foggy due to gas and excessive heat that is leaked from the engine. When the surface of the glass is becoming cold it will create a fog in the glass. Using a glass cleaner is recognized as the easiest method to clean them. It might take up to 10 minutes to clean your windshield.
Just simply spray the glass cleaner over the glass. Wait a few minutes and then use any traditional rubber, tissue paper, or soft towel to clean up the front glass. IF it is hard for you then you can use a simple stick and over the head of the stick add the towel. Now simply rub over the glass.
A surgical Towel
Sometimes we call it a huck towel. It is a long-lasting low cotton towel that is widely accepted in the world. They are available in different colors and mostly we have found them in blue, light blue, and green. You have two parts of this surgical towel. They have a smooth and stitched part. Use any of them according to your need for cleaning up the car glass.
In that case, you need a spray bottle with white vinegar that is mixed with water. You have to spray this bottle on the glass. Then use this surgical towel to clean them properly. Hopefully, you will love this cleaning technique.
Final few words
I hope these tips are helpful for you and now you can take your decision on how you will clean the car glass? It is not a hard task. Just you have to follow some tricks. Keep a thing at your mind that, do not press hard over the car glass. It might create a bad impact on your car glass and there is a chance of creating a spot over the mirror.
Hopefully, you will learn from here and take a wise decision. We are ready to help you. If you do need any type of further aid do not hesitate to mail us or put your precious comments below.